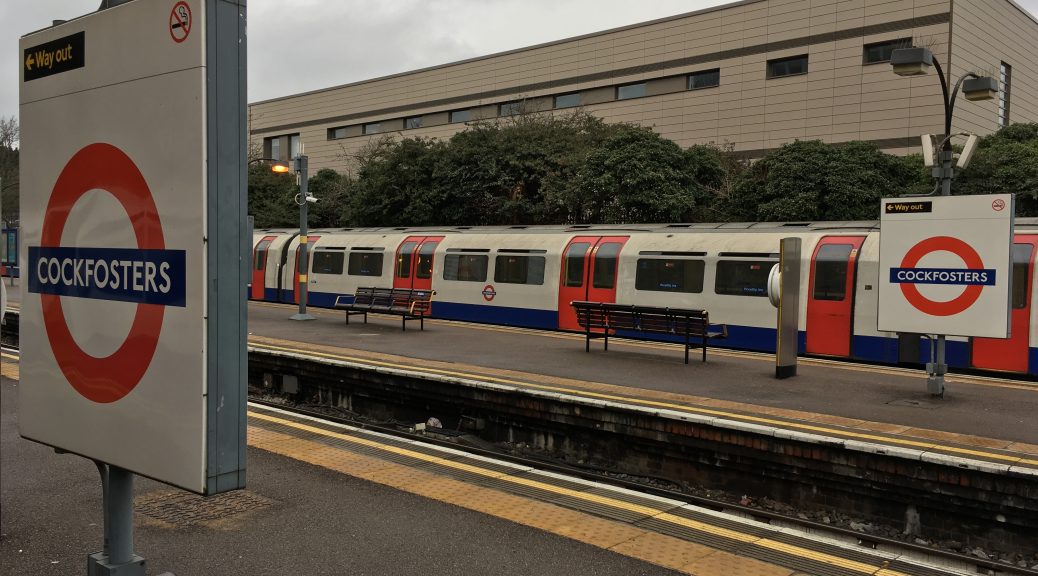 Tube Map Challenge – Pick Piccadilly!
Tube Map Challenge – Pick Piccadilly!
Liz and I found ourselves with a free day on a recent weekend after some plans changed, so we thought we'd have the first proper crack at our Tube Map Challenge 2017.
For our first adventure we naturally chose Cockfosters at the eastern end of the Piccadilly line, neither of us having been there previously. Yes, that station that never fails to muster a giggle even for those of us in our mid-thirties. Once on the train, we had a bit of a 'whoa countryside' moment upon spotting fields just after Oakwood. Those, we'd later learn, were part of Trent Park.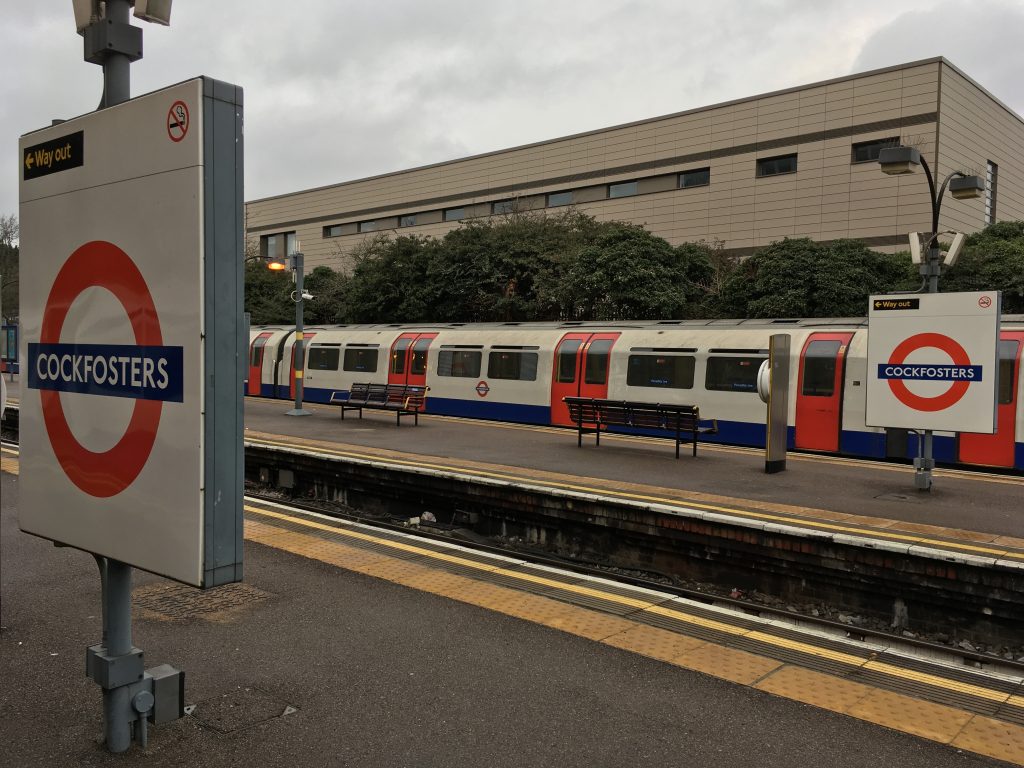 We got to our destination and had a good look around the station. It's rather lovely really, with lots of nice little touches. The station building itself is a bit like a concrete shed, but don't let that put you off. This is 1930s Charles Holden designed concrete shed…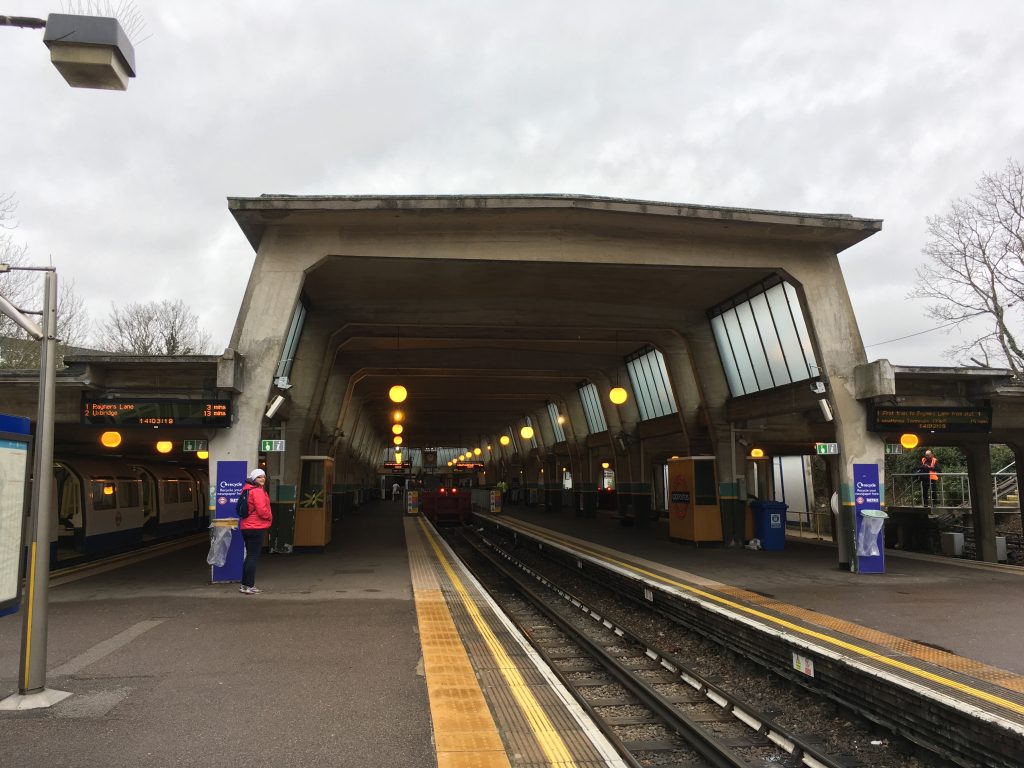 Our destination after leaving the station was the aforementioned Trent Park to pick up a few Geocaches. With Mother Nature's usual impeccable timing, it started to rain after few minutes after we got there. Still, we managed a couple of caches before packing it in.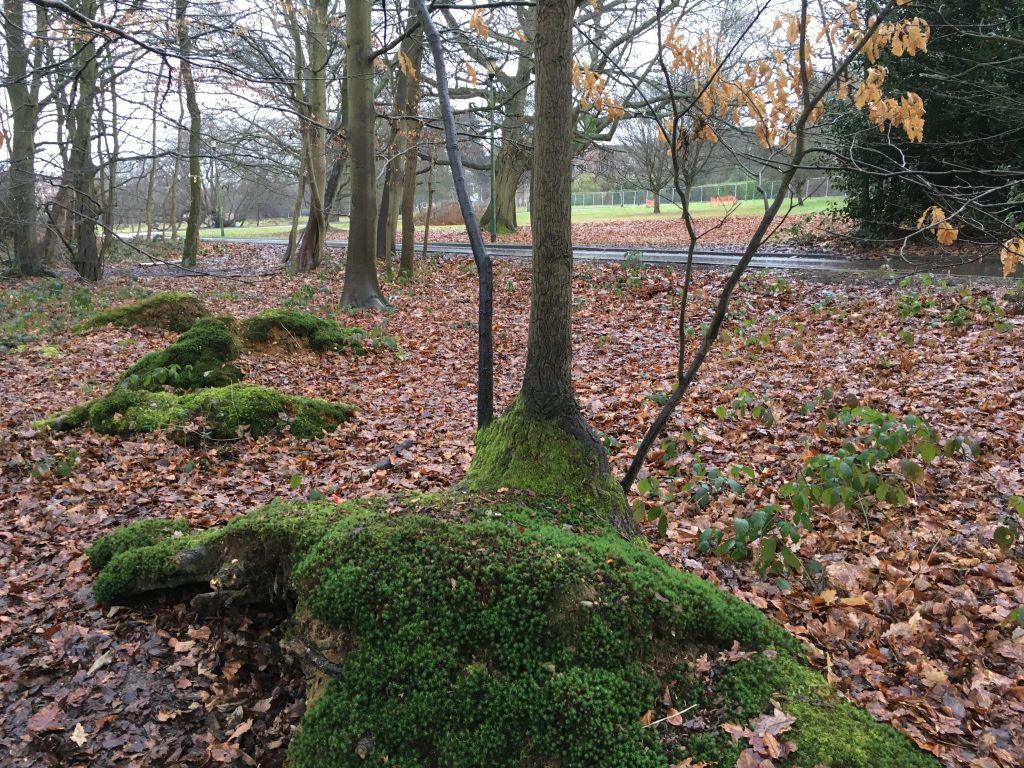 By this point we were pretty much equal distance to Cockfosters or Oakwood. We figured we may as well tick another station off our map and headed for the latter. I'm glad we did. A grand Charles Holden number again, this time in a very different style to Cockfosters. More like a large box than a shed.
We hopped on a southbound train, and thought we'd use the journey (and our Zone 1-2 travel cards) to enter/exit some Zone 2 Piccadilly stations that either one/both of us hadn't done before. First up was Arsenal, formerly Gillespie Road, Station.  Like all the other Leslie Green designed Piccadilly Line stations, it has its own distinct colour scheme for the tiles. In this case, it was what Liz and I referred to as 'Grandma Mauve'. It must be a nice clash with all the football fans who stream in and out of this station on game day at the nearby Emirates Stadium.
At this point the rain which had been hanging around for most of the day was taking a break, so we though we would take the opportunity to see if there were any Geocaches nearby. It turns out that the largest cache in London was very nearby, almost next door to the station at the Gillespie Park Nature Reserve.
We got back on the tube at Arsenal Station, but we didn't go very far. We had Holloway Road to tick off our list next. After being a tour guide on the London Transport Museum's Hidden London tours of Down Street Station, Holloway Road felt very familiar to me! It's very Leslie Green and very Down Street!
If you're still with me after that Holloway Road Station love-in, we had one more station to go. There were no caches to be had around Holloway Road, so we popped back inside to go one further stop south to Caledonian Road. On our way up to the ticket hall, we spotted some construction work going on in two of the lift shafts. New ventilation equipment? TfL do enjoy using every bit of space they can get in Piccadilly Line stations to get some air flow.
We exited the station to a downpour so decided to call it a day. Four stations crossed off on our Tube Challenge maps, and three caches logged. Not bad for a rainy day.